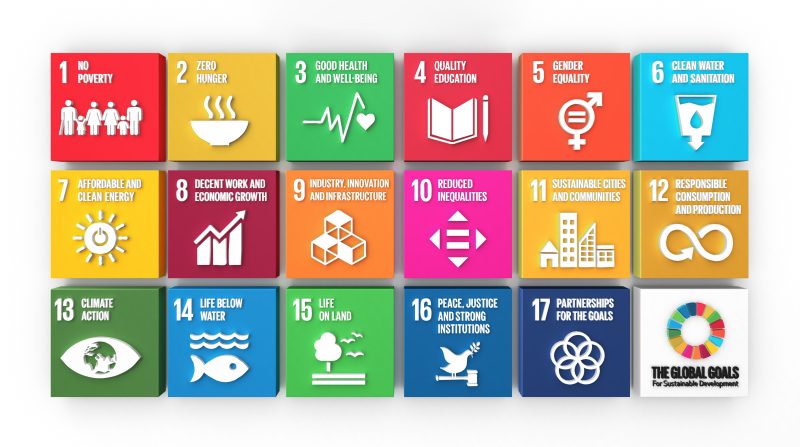 Nanosafety, the Sustainable Development Goals and meeting EU policy ambitions
The SweNanoSafe focus areas include sustainable development of nanotechnology and this report aims to describe the alignment between the UN Sustainable Development Goals (SDGs) and the SweNanoSafe objective and activities. In addition, the report includes reference to how the SweNanoSafe activities contribute to the new European Union (EU) policy ambitions, including the EU Green Deal and Chemicals Strategy for Sustainability. Download the SweNanoSafe Report 2022:02.
The report initially provides an overview of the expected key-enabling opportunities that nanotechnology provides for sustainable development, while at the same time challenging the current health risk assessment frameworks and legislations, which are not agile enough to handle the vast number of complex nanomaterials considered in technological innovation. An overview of the status of sustainable development in Sweden is also provided followed by a short description of the concept of nanosafety and the six overarching SweNanoSafe activities. The main part of the report details the synergies between 12 of the 17 SDGs and the SweNanoSafe objective, providing examples of stakeholder-engaging activities where relevant.The report was drafted by Marietta Athanasiou and Penny Nymark (SweNanoSafe/KI) and reviewed by Lya Soeteman-Hernandez (Lead expert of the OECD Steering Group for Safe Innovation Approach and Senior risk assessor at the Dutch National Institute for Public Health and the Environment), and Urban Boije af Gennäs, Stefan Gabring and Gregory Moore at the Swedish Chemicals Agency (KemI).